[ltr]Saturday, November 23, 2013 - 02:08[/ltr]
[ltr]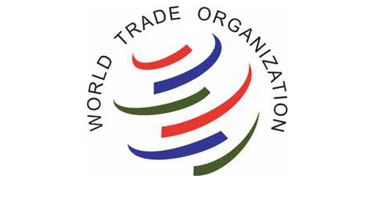 WTO
GENEVA (Reuters)
The Director-General of the WTO, Roberto Azevedo, on Friday, said
that the organization has reached an agreement on the reform package first global brand at the beginning of next week.
Asked by Reuters Azevedo said it was possible to reach agreement by Sunday evening, said: "I hope so."
The statement came Azevedo
enters a negotiating session, it may be the last meeting of the organization within the global efforts over 12 years to reach a commercial agreement, and prior to this session talks lasted ten weeks, led by Azevedo since assuming the leadership of the organization in the first of September
The agreement aims to simplify customs procedures around the world and enhance the ability to predict the course of cross-border operations and increase transparency.
Studies have shown by the World Bank and the Organization for Economic Cooperation and Development, that the agreement will add hundreds of billions of dollars to the world economy.
The agreement also includes some changes to the rules of the agricultural sector and special treatment for the poorest countries.
Azevedo and oversaw
the marathon negotiations in the hope of reaching an agreement before a meeting of ministers of the World Trade Organization, which will be held in Bali in the first week of December the first.
[/ltr]
http://translate.google.com/translate?depth=1&hl=en&rurl=translate.google.com&sl=ar&tl=en&u=http://www.ahewar.org/debat/show.art.asp%3Faid%3D371290&sandbox=0&usg=ALkJrhgSWAkK47u0milAzOhljy6reoo3Fg

---
Permissions in this forum:
You
cannot
reply to topics in this forum