[ltr]Saturday, December 7th, 2013 - 12:59[/ltr]
[ltr]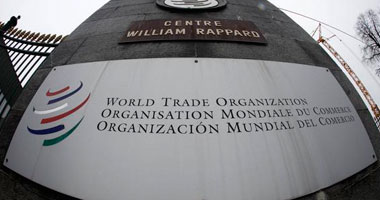 WTO
Bali (AP)
Member States agreed in the WTO for the first time in nearly twenty years of an agreement to promote international trade, to keep their hopes in the possibility of reaching a broader agreement creates equal opportunities in front of the rich and the poor in the future.
FAO Director-General Roberto Azevedo shedding tears during the ceremony at the closing session of the summit on Saturday, while thanking the host country Indonesia and the Member States in the international organization and his wife, and said, "brought us the world to the World Trade Organization" for the first time in history, accomplish the organization's right. "
The trade ministers have been brought to the WTO meeting, which lasted four days on the island of Bali, Indonesia does not dampened hopes to reach an agreement after years of floundering in the trade negotiations.
Talks might fail in the final moments when Cuba objected to the deletion of a reference to the trade embargo by the United States, and you want to Havana lifted.
http://translate.google.com/translate?depth=1&hl=en&rurl=translate.google.com&sl=ar&tl=en&u=http://www.ahewar.org/debat/show.art.asp%3Faid%3D371290&sandbox=0&usg=ALkJrhhShV9SeyUuhCjMoQQ6BlN3EdRcLg
[/ltr]

---
Permissions in this forum:
You
cannot
reply to topics in this forum